| | | |
| --- | --- | --- |
| By Cynthia Dunlop | Article Rating: | |
| November 27, 2014 09:52 AM EST | Reads: | 2,988 |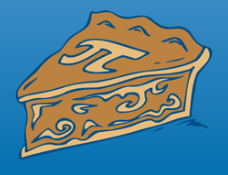 You wouldn't think of having a Thanksgiving meal without pie... but did you know that that pie can be just as essential for development as it is for a hearty Thanksgiving feast?
In terms of development, PIE refers to "Process Intelligence Engine." PIE seeks out patterns buried in data across disparate systems and delivers an actionable list of findings that are prioritized by the organization's policies. For example, by correlating static analysis observations with unit test observations, PIE can identify application components that present the most significant risk of failure.
Leveraging PIE, organizations identify business risks across tools, time and teams, which allows them to discover risks and opportunities that humans would most likely overlook.
Baking a pie can take hours... but here's a quick taste of PIE in just 60 seconds.
PIE Infographic